A BRIEF HISTORY OF THE MOTENSAR MEMORIAL ARTS AND SCIENCE COLLEGE SIRSI:
Welcome To MES'S M. M. Arts and Science College Sirsi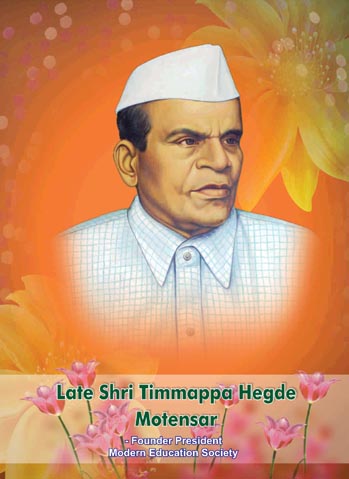 About College
M.E.S. M.M Arts and Science College, is a private aided affiliated college in Sirsi, Uttara Kannada district in the Karnataka state. It was established in the year 1962 and the college is co-educational by its nature. The college offers the degree in arts and science, PG courses in Mathematics and job oriented add-on certificate courses. We have ICT facilities in our library for the students. The college started with a vision of nation building through human resource development and empowering the learners with latest knowledge and skill required.
The College has adequate Infrastructure facilities both for Academic and co-curricular activities. Infrastructural facilities are available for academic, co-curricular and extracurricular activities. Spacious and well-furnished classrooms, laboratories, computer labs, Museums, medicinal plants, Audio-Visual Hall, Central library with reading rooms for girls and boys, an assembly hall are the highlights of the infrastructure. The MES has been presently running 16 institutions, including various branches of studies like Arts, Science, Commerce, Law, Polytechnic, Job-Oriented courses, Diploma in Nursing and has other curricular activities. So far we have 37 ranks in university level and our scout and guide students got 6 RajyaPurskar for their outstanding performance.
* * * * * * * * *